Cookie-Einstellungen
Unser Onlineshop benutzt Cookies, die für den technischen Betrieb erforderlich sind und stets gesetzt werden. Andere Cookies, die den Komfort bei der Benutzung erhöhen, der Direktwerbung dienen oder die Interaktion mit anderen Websites und sozialen Netzwerken vereinfachen sollen, werden nur mit Ihrer Zustimmung gesetzt.
Diese Cookies sind für die Grundfunktionen des Shops notwendig.
"Alle Cookies ablehnen" Cookie
"Alle Cookies annehmen" Cookie
Kundenspezifisches Caching
Diese Cookies werden genutzt um das Einkaufserlebnis noch ansprechender zu gestalten, beispielsweise für die Wiedererkennung des Besuchers.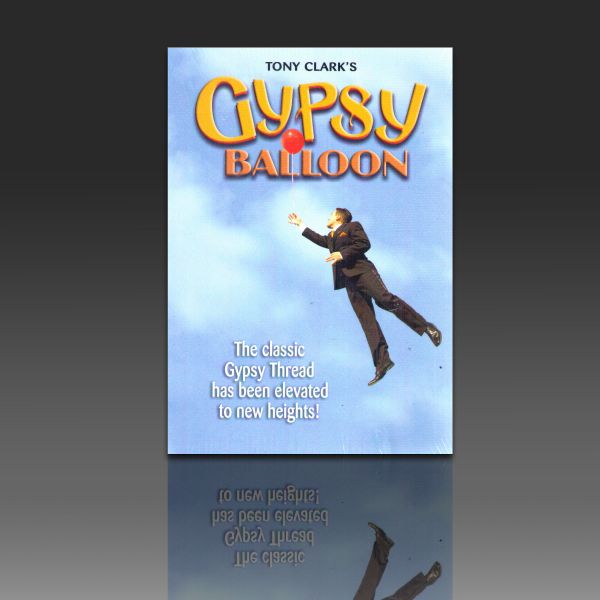 Gypsy Balloon - Tony Clark
Bestell-Nr.:

MF22396

Vorteile

Versand innerhalb von 24h*
14 Tage Geld-Zurück-Garantie
Kostenlose Service-Hotline
Nach wie vor ist der Hindufaden Effekt einer der stärksten Effekte, die jemals erfunden...
mehr
Nach wie vor ist der Hindufaden Effekt einer der stärksten Effekte, die jemals erfunden worden ist. Der Hindufaden wird auch heute noch sowohl im Close-Up Bereich als auch auf der Bühne mit großem Erfolg vorgeführt. TedLesley führte den Effekt sitzend auf der Bühnenkante als Abschlußeffekt vor. Mabros zeigt ihn auch heute noch als Zugabe. Beim Hindufaden wird ein dünner Faden in mehrere Stücke zerrissen. Anschließend werden die Stücke zu einem kleinen Knäuel verdrillt. Der Zauberer zieht an zwei Enden dieses Knäuels und zieht den Faden wieder auf die ursprüngliche Länge, so dass sich die Stücke wieder zu einem Faden zusammensetzen. Der deutsche Zauberer Markus Zink war nachweislich der erste, der den Hindufaden in Zusammenhang mit einem Helium Luftballon vorgeführt hat.
Auf dieser englischsprachigen DVD erlernen Sie alles Wissenswerte über diese neue grundlegende Verbesserung des Hindufadens. Enthalten ist außerdem etwa 9 Meter des richtigen Fadens. Nachschub erhalten Sie in jedem Kaufaus unter der Bezeichnung Reihgarn. Helium Flaschen bekommen Sie inzwischen als Einwegflaschen oder Dosen für kleines Geld. Die Vorführung des Hindufadens ist einfach und unproblematisch.
The classic Gypsy Thread has been elevated to new heights!

"This is one of the strongest pieces I've ever created. I just used it to close my hit show "Masters of Magic" in the 1200 seat Montbleu theater in Lake Tahoe!"
- Tony Clark

"After seeing Tony do his Gypsy Balloon Routine, I was blown away. Tony has found a way to motivate and elevate the classic and powerful Gypsy Thread trick into a truly powerful piece of magic and theater. His routine is actually too good to release and I wish I had the exclusive rights to it. This is something I would put into my show immediately and I predict a lot of people will do just that."
- Danny Cole
"The Gypsy Thread is a classic routine that needed a face-lift and Tony did it! It has such a visual impact for all audiences, both young and old. If you are looking for a NEW exciting routine, this is it! Silent or with music - the Gypsy Balloon is the way to go"
- Brent Geris

** Includes 30 feet of thread - (Helium and balloons not included)
Bewertungen lesen, schreiben und diskutieren...
mehr
Kundenbewertungen für "Gypsy Balloon - Tony Clark"
Bewertung schreiben
Bewertungen werden nach Überprüfung freigeschaltet.