Cookie-Einstellungen
Unser Onlineshop benutzt Cookies, die für den technischen Betrieb erforderlich sind und stets gesetzt werden. Andere Cookies, die den Komfort bei der Benutzung erhöhen, der Direktwerbung dienen oder die Interaktion mit anderen Websites und sozialen Netzwerken vereinfachen sollen, werden nur mit Ihrer Zustimmung gesetzt.
Diese Cookies sind für die Grundfunktionen des Shops notwendig.
"Alle Cookies ablehnen" Cookie
"Alle Cookies annehmen" Cookie
Kundenspezifisches Caching
Diese Cookies werden genutzt um das Einkaufserlebnis noch ansprechender zu gestalten, beispielsweise für die Wiedererkennung des Besuchers.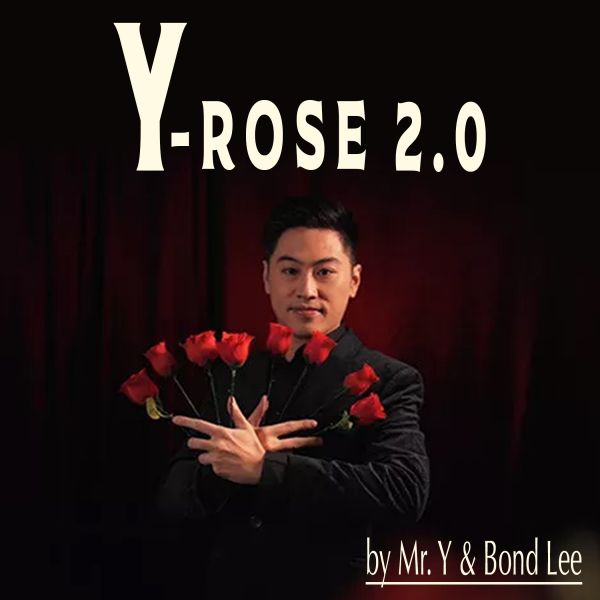 Y-Rose - Bond Lee
Vorteile
Versand innerhalb von 24h*
14 Tage Geld-Zurück-Garantie
Kostenlose Service-Hotline
Zugewgebener Maßen üben Blumen gerade bei weiblichem Publikum eine besondere Faszination...
mehr
Zugewgebener Maßen üben Blumen gerade bei weiblichem Publikum eine besondere Faszination aus. Mit roten Rosen werden da besondere Gefühle geweckt. Bis dato versuchte man dies mit Federblumen zu erreichen. Doch ganz ehrlich: Die Zeit von Federblumen ist schlicht und ergreifend abgelaufen. Was wir Ihnen jetzt anbieten, sind realistische aussehende Blumen aus einem Stoffgewebe. Diese Blumen sehen aus wie echt.. Zudembieten sie völlig neue Möglichkeiten, die vorher aus technischen Gründen nicht möglich waren. Oder haben Sie schon einmal etwas von einer "Blumenshell" gehört?
Wir liefern Ihnen zwei Sätze Rosen, so dass Sie schlagartig wie beim Chikagoer Billiardballtrick icht weniger als 8 Rosen schlagartig erscheinen lassen können. Dazu erhalten Sie einen link, der Ihnen alles erklärt.
When you produce roses, you reach your audience's emotions! Here's the ultimate rose gimmick for manipulators. You can instantly produce 4 roses from thin air! Created by Mr. Y, a local awarded stage magician. Each Y-Rose is handcrafted to ensure a fluid performance. Y-Rose provides you with various handlings and allows you to perform different effects. Come join us and explore the endless possibilities of Y-Rose. - 4 rose instant production - Easy to perform - Killer effect Contents: Y-Rose x 1 + Tutorial
Bewertungen lesen, schreiben und diskutieren...
mehr
Kundenbewertungen für "Y-Rose - Bond Lee"
Bewertung schreiben
Bewertungen werden nach Überprüfung freigeschaltet.